Bubble football events in London provide different types of packages to match your party or event. They offer the bubbles to the chosen area or club or you can also join them at their chosen places. Two members of employees will be there on the day to perform the event will be seen on the day and they can assist arrange the occasion when needed. Usually any number of people can play as you like based on the perfect pitch size. It is also good to contain lot of subs as you like or rotate groups in a three or four team tournament. The minimum is the amount needed to play the bubble football game. Your son or daughter can also play the game.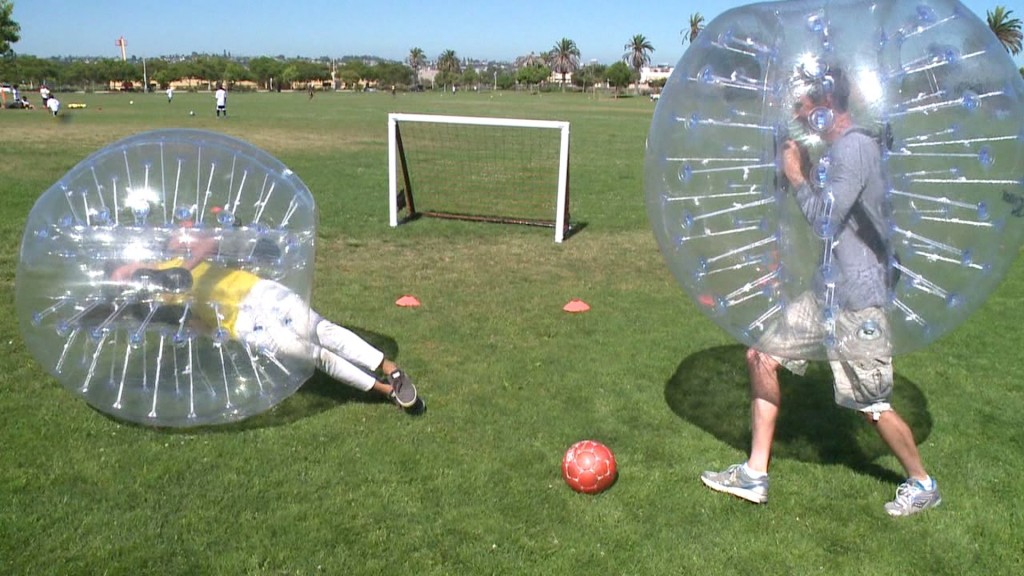 A great package from London bubble football team
London bubble football game events contain both child and adult size balls and posses kids from the age of six in the bubbles but steady adult supervision needed per child per bubble for kids. If you want to book a venue you require thirty minutes set up time before to the party, some amount of space and electricity. The London bubble football event charge twenty euro per hour traveling cost to the selected venue, to cover their travel time and petrol. You can like any sport, but it will be fun and exciting when you replace the normal training programs with the evening of fun game .
The event also designed according to your own packages and match your requirements, like tournaments to bubble sumo wrestling. The package also offers right team making experience. With two places, in dart-ford and Greenwich, the event seems to give the easiest choice for small teams, with six people of minimum needed to participate in the event at the football dome in Greenwich. Packages include equipment and venue hire and rates begin from 320 euro for ten people for about an hour.